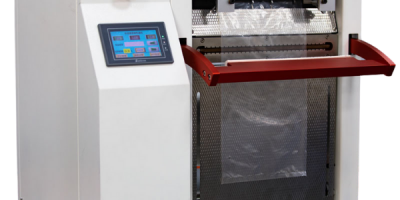 Autobag Machine AG-200, AG-300
A tabletop automatic bagging machine is used for pre-opened bag packaging and sealing. The pre-opened bag rolls are installed on the side of the machine, the bag can be automatically delivered and opened for workers to put stuff then it will automatically seal. The printer can be optionally installed.
This auto bagging machine is designed for a smart volume and weight, no need to install it, you can operate and move it easily.
The operating speed can reach 15-25bags per minute according to bag sizes and operator speed.
The autobag adopts a display that enables access to operating parameters.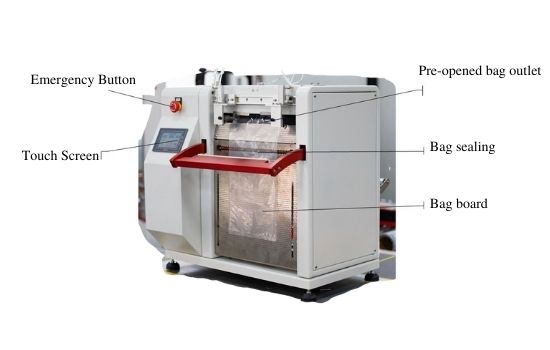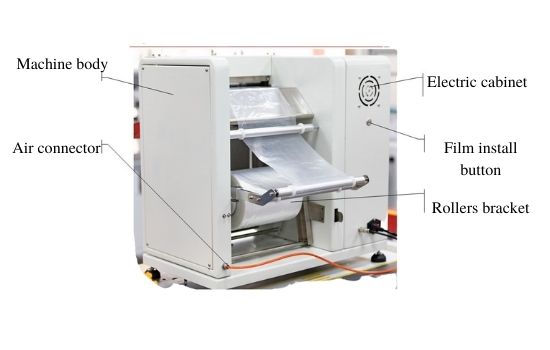 Autobag machine technical parameter:
| | | |
| --- | --- | --- |
| Model | AG-200 | AG-300 |
| Pre-opened bag size | Length 140-380mm, width 80-260mm | Length 140-500mm, width 100-350mm |
| Pre-opened bag thickness | single layer 0.04-0.1mm | single layer 0.04-0.1mm |
| Packaging speed | 20-25 bags/minute | 20-25 bags/minute |
| Power rate | 1.0kw | 1.5kw |
| Power supply | 220v 50/60hz, 110v 60hz | 220v 50/60hz, 110v 60hz |
| Suitable film | PE material pre-opened bag rolls | PE material pre-opened bag rolls |
| Required compressed air | 0.4Mpa, 0.05m3/minute | 0.4Mpa, 0.05m3/minute |
| Net weight | 40kgs | 50kgs |
| Machine size | L700xW650xH620 | L750xW700xH750 |
Auto bagger with a printer system